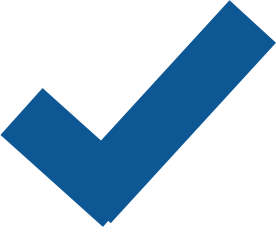 Included            x Not included
Legal Work

Legal Service

Description

Estate Complete

Grant of Probate

Letters of Administration

DIY

Reseal

Review

Review your Online Instruction Form, the Will (if there is one) and Death Certificate.

Drafting

Draft your application to obtain a Grant of Probate/Grant of Letters of Administration or Reseal.

Communication

All necessary phone/email and correspondence throughout the entire process.

Advertising & Notices

Publish your legal advertisement.

x

Notify the Public Trustee of your intention to apply for a Grant – QLD requirement only

   x

Mail Application

Forward your completed application via mail for you to sign and return to us.

x

Your completed application is emailed to you.

x

x

x

x

Review Documents

Review your signed application and supporting documents.

x

Lodgement

Attendance to lodge your application for a Grant with the Supreme Court.

x

Requisition

Responding to any requisitions (questions) raised by the Supreme Court in respect to your application for a Grant.

x

Delivery

Delivery of the Grant by express post to you once our legal work is completed.

x

Estate Administration

Legal advice to you in respect of opening estate bank account

x

x

x

x

Advertising notice of distribution.

x

x

x

x

Corresponding and attendance to settlement of estate liabilities.

x

x

x

x

Drafting release of entitlements to beneficiaries.

x

x

x

x

Instructing, corresponding and taking advice from an Accountant (of your choice) to complete any estate tax returns, if required. Advising you of any estate tax liability.

x

x

x

x

Legal advice to you in respect to distribution of estate assets to beneficiaries.

x

x

x

x

Identifying and corresponding with the beneficiaries of the estate throughout the estate administration process.

x

 x

 x

 x

Preparing inventory of property and providing final estate accounts.

x

x

x

x
How to get started
If you need help, get started today. We communicate clearly, and in language you can understand. Our dedicated team will give your matter the attention it deserves.
Gate a Quote

Request a free, no-obligation Quote online.

Questionnaire

Complete an easy online 5 minute Questionnaire about the deceased estate.

Court Documents

Sign and return the Court documents that we send to you.

Get your Grant

We lodge your Court documents and send to you the Grant once issued by the Court.
Ready to get started?
- It only takes 1 minute. Get your free fixed fee Quote today.
What state or territory did the deceased leave assets?